New Year, New (quiet) HQ
2021 is a big year for the ITbuilder team. In the autumn, we have the small matter of a bi-decennial to look forward to (that's 20 years in the trade to you and me) and is something to look forward to after the annus horribilis that was 2020 (no more latin, I promise).
Tough Times
It goes without saying that it has been a tough ride of late, but we are grateful our challenges have been largely around meeting customer demand. Owed to an overnight transformation in how people work (or not, in some cases), activity in the technology sector peaked beyond all expectations during the pandemic. The reason, to staff connected and productive as they stayed at home.
But our year had already got off to a shaky start before the first lockdown in the spring. Followers of us on social media may recall that, with less than a year to run on our office lease (the building scheduled for demolition), heavy winter rains brought an entire section of the roof down one afternoon.
A huge team effort over the course of a single weekend relocated our operations, splitting our teams between vacant, neighbouring properties. This served a purpose until a certain pathogen arrived here from the east; at which point our service operation was distributed across all the home counties. Already having the latest technology at our disposal made this home-working switch very straightforward, but it just isn't the same, is it?
Working from (near) Home
Which is why, during the summer, with staff returning in dribs and drabs and split-shifts with technicians sat at distanced desks, we set ramped up the search for a new HQ. Technical services is a team game and we need a solid hub to operate from.
Numerous property viewings yielded little and the prospect of remaining in our beloved Hertford Town did not feel achievable, especially in what felt like a dormant market But then a chance meeting uncovered a disused carriage house on the grounds of the McMullens Brewery. A space with development potential and a family of pigeons.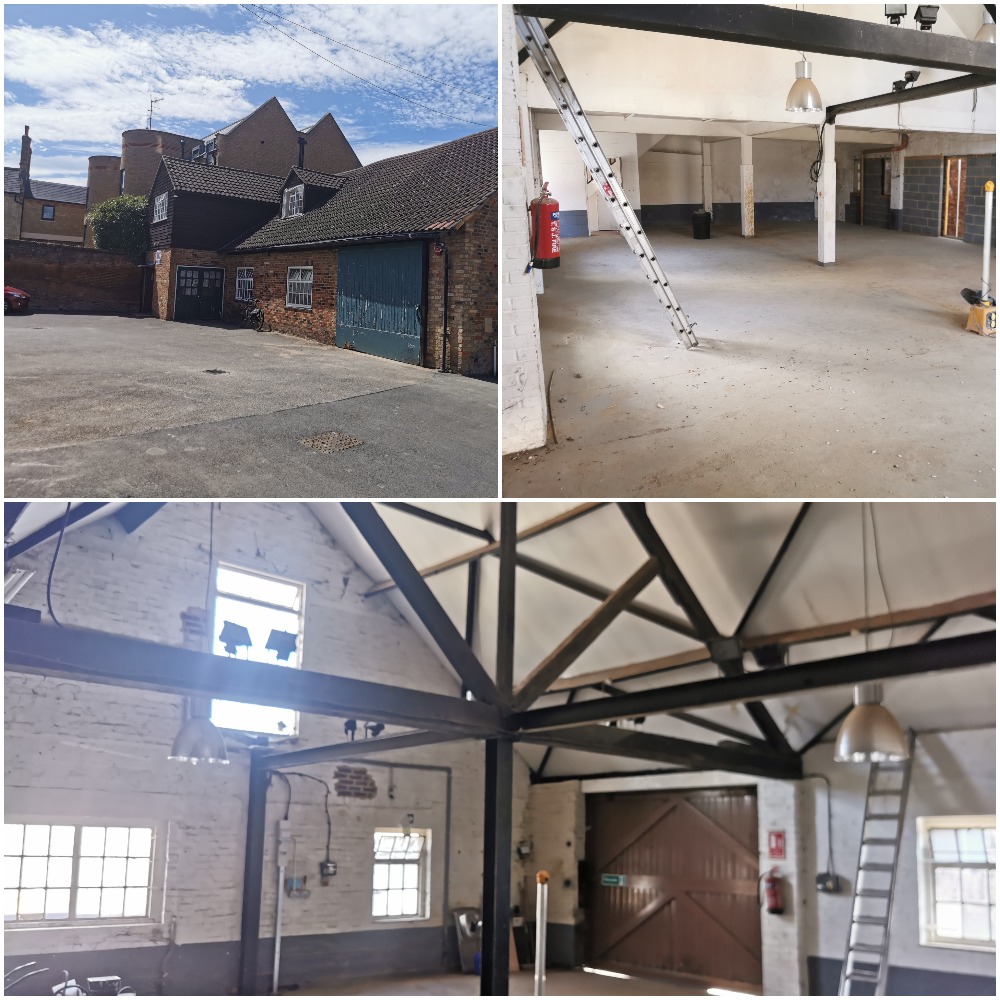 Major Project
Plans were approved, terms were agreed and securities deposited, but the big question was could this be ready in less than six months?
As our earlier roof disaster proved, where this is a will and team of ITbuilders, there is a way.
We are very proud to announce that, despite a very tough year and thanks to excellent service from our friends at Ekins Builders, we completed on the 4th January. For the time being, we have a core team working safely-distanced from here and can't tell you how nice it is to have a roof that keeps water outside as well as all mod-cons and creature comforts.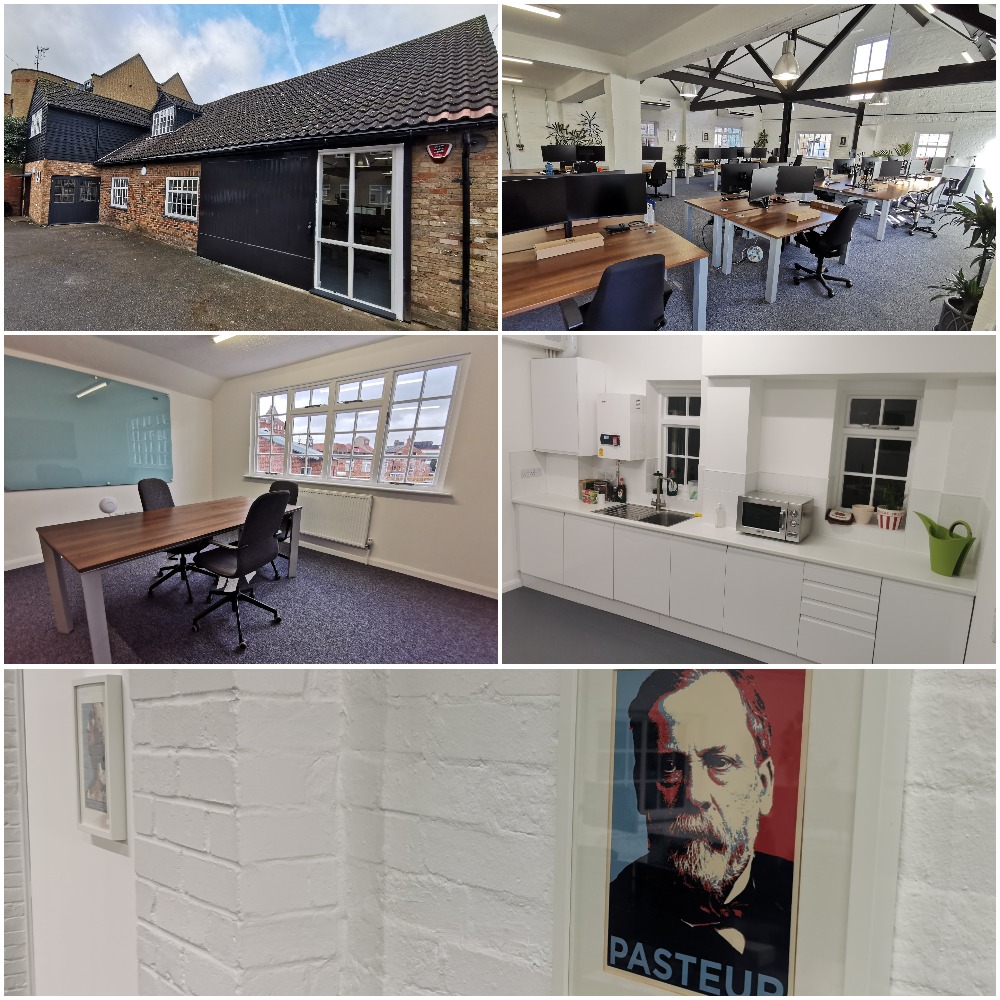 Now all that is missing is the team and a noisy buzz of a busy tech service desk. We can't wait to have them all back. We are under no illusion that 2021 will not present its own challenges, but we remain optimistic. When the vaccines start to kick-in and business kicks-off, we are all set and ready to go again in our smart new gaff.
Hope to see you ALL soon.