COVID-19 Coronavirus – Service Update
We're writing to you today to communicate ITbuilder's response to the COVID-19 or coronavirus pandemic. This message will detail our current operating status, actions taken, and overall strategy as it relates to business continuity during this trying time. Our top priority is to ensure the health and safety of our employees and their families while simultaneously assuring the availability and security of the services we provide you.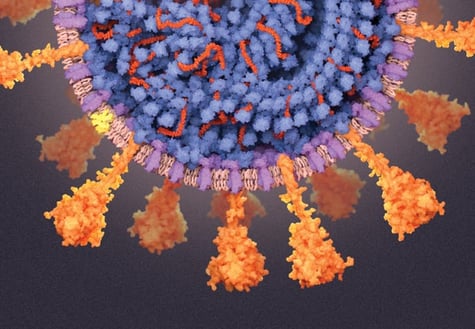 What is ITbuilder's operational status?
We are seeing a significant increase in support requests, mostly to make urgent preparations for remote-working and call diversion. Despite this, our business operations and platform services are operating as usual and we are currently implementing overtime shifts to meet this additional demand.
You may continue to engage with our Tech and Commercial departments in the same way you always do. Please note that inbound calls may be subject to a slightly longer delay to be responded to that usual, so we request that you use email/chat where possible, leaving the our lines open for more urgent requests.
Regardless of the length of this unprecedented event, ITbuilder is committed to support our employees and customers.
What proactive steps has ITbuilder taken in response to COVID-19?
As responsible citizens, we have a duty to participate in the containment of the virus. To this end, we have suspended all non-essential onsite work and visits. We are monitoring the government's position on the closure of public institutions and home-working. We have opened up voluntary home-working to all staff.
ITbuilder has always invested in its business continuity strategy, especially in the area of technology, as you would expect. Every staff-member uses a laptop computer with soft-phone and every one of our business systems is securely accessible from anywhere as part of our robust remote-working infrastructure.
A Footnote
The COVID-19 pandemic will undoubtedly have an enormous impact on businesses worldwide. Having banged the drum of business continuity planning for years, we are now in the midst of a frightening reality that will impact businesses in numerous ways. We are fighting a battle to quickly enable organisations to work in a way that is flexible, productive and secure. This would ordinarily be a process that is planned and reviewed over a period of months or years and not hastily arranged in a few days. As a result, there will be limited success in some of this endeavour.
I'd just make a small tweak to the final main paragraph – as follows:
We hope and expect that this crisis will transform mindsets in what disaster scenarios can realistically befall a business, and the appropriate contingencies that need to be considered. We realise that we can't control much of what is going on around us, but as a company, we're dedicated to helping in every way we can. We're committed to providing continuity to our customers as well as servicing their needs during this unprecedented crisis.